Referral and Affiliate Marketing
App for Shopify
Drive More Sales and Boost Your Revenue!
Are you looking to grow your Shopify store's sales and revenue? Look no further than Referral and Affiliate Marketing App! Our app is designed to help you attract new customers, increase your revenue, and grow your business. With Shopjar's, you'll have all the tools you need to take your Shopify store to the next level!
Why should you have Referral and Affiliate Marketing Program for your Shopify Store?
Customers are the best marketers always. Their first hand experience with your brand creates a great deal of trust among their people when they spread the word about your products or services. So, leverage word-of-mouth marketing to reach out to potential customers and create an impressive brand image. 
Implementing a Referral and Affiliate marketing program is a  great way to value customers' effort with interesting incentives, enhance customer experience, and increase brand awareness of your Shopify store.
Trusted by 3,000+ ecommerce stores
The Benefits of a Referral Program
The Benefits of a Affiliate Program
The All-in-one Affiliate Marketing & Referral App Features
Sign up now and start growing your business with referral and affiliate marketing!
How a referral program works?
Create a simple, easy-to-use referral program that everyone understands. Get your existing customers refer their friends and reward them both
How an affiliate program works?
Launch an affiliate program in a few easy steps. Recruit affiliates, manage their sales, commissions and payouts.
Delight your customers with built-in referral and Affiliate programs
Referral & Affiliates is the all-in-one referral and affiliate program app for Shopify, designed to help you grow your business and increase revenue.
The "All-in-One" Solution
Referral & Affiliates offers a complete end-to-end solution for your referral and affiliate program needs. You can create unique codes, track conversions, manage payments, and more – all in one easy to use platform.
Turn Your Customers into Brand Ambassadors
Give customers incentive to share your products with friends, family and followers. With Referral & Affiliates, you can easily set up rewards, discounts and other incentives to drive referrals and increase sales.
Comprehensive Tracking & Reporting
Track performance across all channels with real-time analytics and reporting tools. Monitor conversions by campaign type, customer segmentation and more, so you can make smarter decisions about your marketing efforts.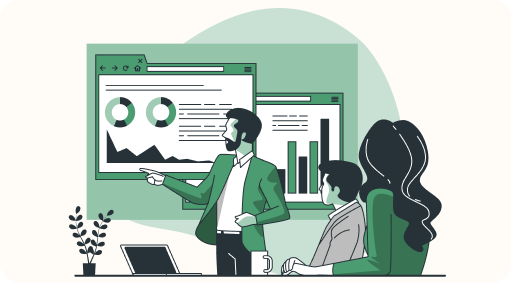 Maximize the ROI of your marketing campaigns with our flexible pricing plans and payouts. We offer competitive commission rates for affiliates as well as reward structures for customers – so you get the best return on
Are you looking to boost your sales and grow your customer base through referral and affiliate marketing?
Look no further! Our Shopify app offers a seamless and easy-to-use platform for you to set up and manage referral and affiliate programs for your store.

An awesome app that lets you create incredibly flexible whatsapp chat Very good indeed. Definitely worth paying for the premium version if the free one doesn't already do what you need. Really. I didn't expect there would be a app available that would do this, but this does!
Andy
Works great & support is amazing Compared to other similar programs I have tried, Whatsapp Chat. Easy to use and does everything I need it to do, once I figure it our. And support is always there to help with those things I need help with.
Crabjack
I have actually purchased the Pro version because that's what I needed, but needed an extra feature to have Buy One Get One Free work on an individual product basis, not just say mark the cheapest as free. Once I recorded a video and explained it, they did a change and released the plugin, and it works awesome!
David Braun
The plugin is simple and easy to understand and that is the biggest issue i find with plugins on Shopify. The Support were able to sort out my issue really really fast! and worked first time! I have worked a lot with all different supports and this is one of the best. Great job guys !
Andrew Bond
14 Days Free Trial. All charges are billed in USD. Recurring and usage-based charges are billed every 30 days.
Frequently asked questions
Do you have a question about Referrals? See the list below for our most frequently asked questions.If your question is not listed here, then please contact us.
Are you looking to boost your sales and grow your customer base through referral and affiliate marketing?